Planters and Interior Décor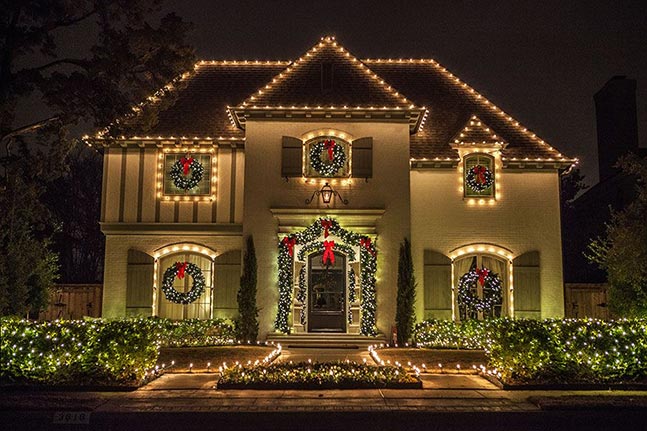 Nothing makes the Holiday spark more than a beautifully decorated holiday entrance. Take your Christmas cheer to the next level with our professional designer interior and exterior holiday decorating services.
Beautifully designed entrances, porches, and hearths for your home or commercial property can be accented with designer wreaths, garlands, planters, and much more.
Our design team can work closely with you, collaborating on a custom-designed installation that best fits your unique home or business needs. Coupled together with beautiful outdoor lighting displays, your home can shine inside and out through the holiday season. Bring your design ideas to us, or let our designers come up with a custom design plan specifically tailored for you.
Our Holiday Exterior and Interior Decor Services Includes
Custom Décor Design
Custom Planters
Wreaths
Garlands
Lighting
And Much More
Our Happy Residential and Commerial Customers
Ready for an Amazing Holiday Season?
Contact Us, Get Started, and Leave the Worries Behind
5801 Haunz Lane, Louisville, KY 40241